This Monday on the Wolf & Dulci Hour we will be discussing:
3D Building Blocks
Stump The Wolf!

This week's exclusive freebie content is a Bunker designed by Wolf just for our loyal listeners: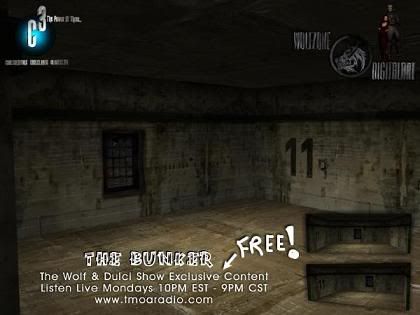 If you missed last week's show, it's available for download
here
.
To Listen Live on Monday at 9pm CST, just the follow the
Listen To links here
.