We have added a new segment to reward our loyal listeners. We like to call it "THE WOLF & DULCI LOYAL LISTENER FANTASTIC FREEBIE" O.k.... We don't really have a name for it, but in the spirit of thanking our loyal listeners, each week we will be giving away a unique, custom, freebie download in the TMOA chatroom for the live listeners of our show.
Some of you may be saying: "Hey, I can't listen in the middle of the night as I live overseas, but I download your show and listen later" Well, not to worry, we have you covered as well. Starting this week, at some point during each broadcast Wolf will provide a download code (past shows, sorry no dice as we just thought of this now ) SO, that for those that can't listen live but download the show and listen later, you will hear the code - simply email it to Wolf at
wolfzone@wolfzone.org
and he will email you the download link. Easy enough.
Last week's exclusive download was the set of rocks pictured below (ground plain not included)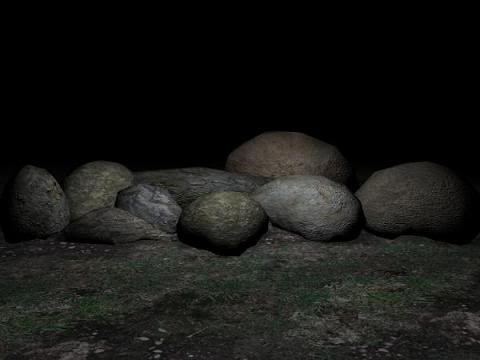 This week's exclusive freebie will be a complete parking lot prop pictured below (cars and Reallusion street scene not included). Hope you can tune in.