I will Not Speak of It
will be showing at the TMU Movie Night this Saturday.
I keep trying to come up with a good way of describing this movie, and I'm still sticking with "
an emotional short."
Oddly enough, I'm especially pleased with the way I did the ending credits.
Anyway! All are welcome to the event, and I will be uploading the movie elsewhere after Saturday.
I'm really looking forward to seeing the other movies and trailers that will be shown at the event.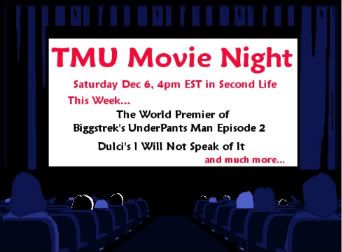 The location will be at
Overman's Theatre in Jamville
(thank you Overman!)