I have been working on my "sample - if Dulci can do it, anyone can" castle for the Wolf & Dulci 3D Building Blocks Contest.
Step 1 - I started off trying to make a wall and turret with a texture I liked.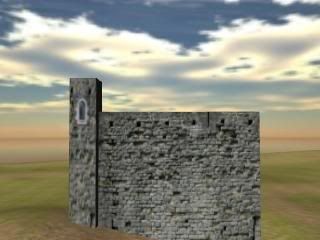 Another texture experiment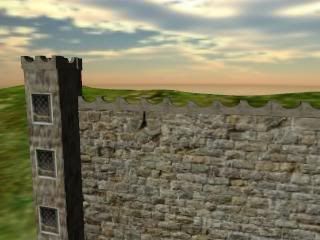 Now I'm experimenting with windows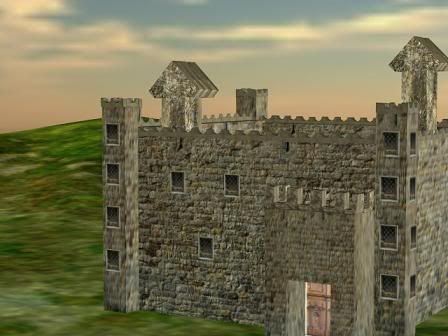 A version with some towers I ended up deciding against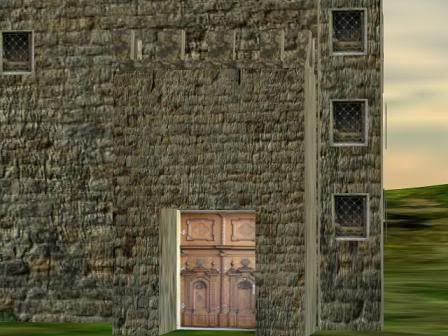 A closeup of my door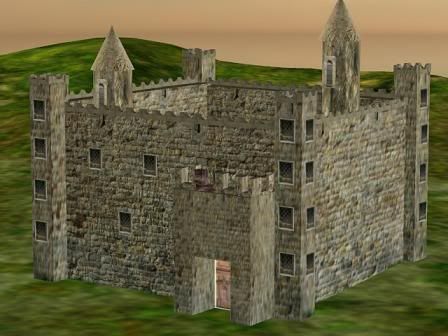 Almost done!!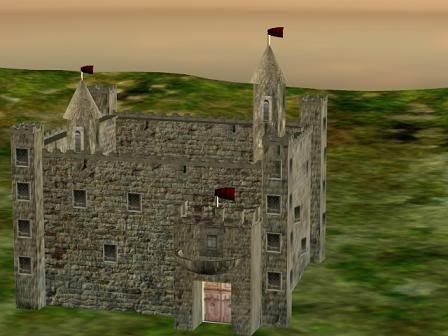 TA DA!!!! My CASTLE!! Oooooo.....Aaahhhhh
Oh wait, the roofs on the turrets are fixed now.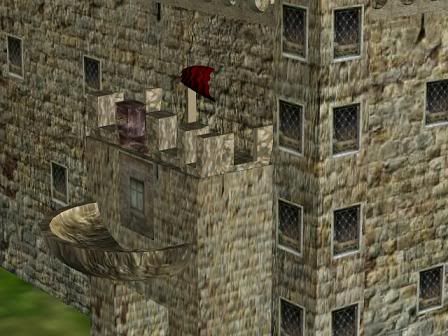 A closeup of the balcony I made over the door. I like my balcony. Wolf thinks it should be square though (but that's because he's a square). Plus he doesn't have enough imagination to see that to get to the balcony you have to know the secret passageway brick that enlarges the window & turns it into a door! Sheesh.